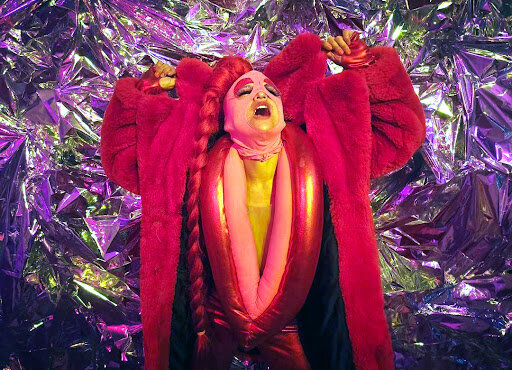 Dates:
10 June 2022 21:00 - 23:00
Free entry until full occupancy
Missex live show
Missex the ex-lady, the masked one who puts her body to give way to any identity; from Pluto, of locombian origin. Missex, the migrant who lands, stirring up minorities that become the majority, occupying the streets and various stages to the rhythm of electroguarritrop, a musical genre she created with her partner Nea, a mixture of electroclash and tropical rhythms.
*If you have any needs or questions regarding the accessibility of the event please write to us at produccio(at)laescocesa.org.

This activity is part of La Orgullosa programme in collaboration with Barcelona City Council.
Within the framework of La Orgullosa, we also host the workshop You were born naked, the rest is drag.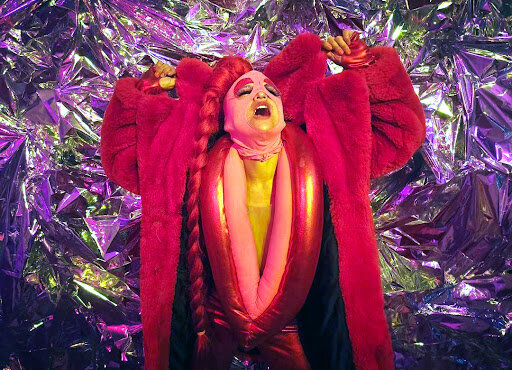 Dates:
10 June 2022 21:00 - 23:00
Free entry until full occupancy