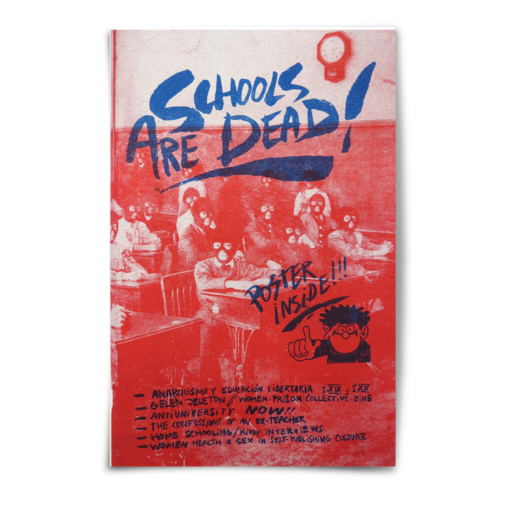 Autor: Dorothy Spencer, Joan Pallé
Nº páginas: 78
Medidas: 175 x 270 mm
Peso: 205 gr.
Precio: 14€
ISBN: 978-84-948853-2-7
CONSIGUE UNO!
Schools are Dead!
The project looks at different alternative and radical pedagogical projects in Barcelona and London throughout history, beginning with the anarchist initiatives in Barcelona. It pays particular attention to the use of printed materials such as zines and fanzines as an educational tool and contains essays and interviews with people engaged with different radical projects.