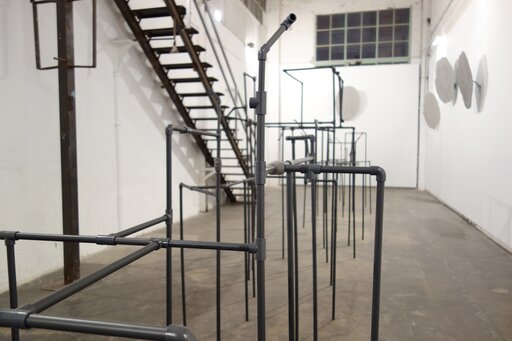 Tomorrow Starts Here
Research and experimentation project 2017
Robert Cervera
In one reality, let's call it reality D, Robert Cervera is the resident artist at La Escocesa Data, a new digital services company based in Poblenou, Barcelona. In another reality, let's call it reality F, Robert Cervera is the international resident artist at La Escocesa Fàbrica de Creació (Creative Factory).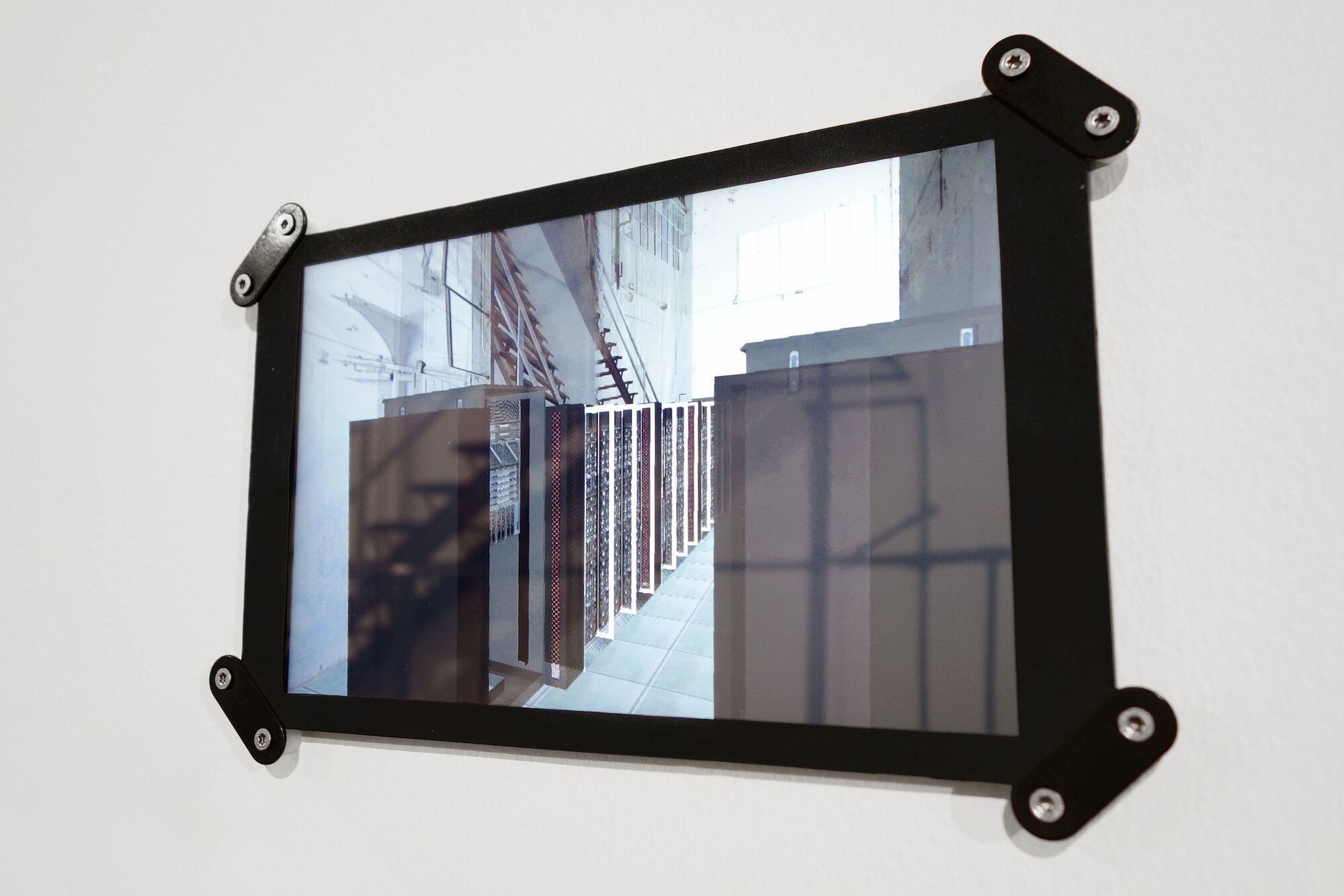 In reality D, La Escocesa Data (www.laescocesadata.com) offers data storage and analysis services with an arty twist: the perfect union between the digital excellence of Districte 22@ (the digital quarter in Barcelona) and the boho-chic feel of Poblenou.
In reality F, La Escocesa lives on as an arts production centre. Here, Robert Cervera presents his project 'Tomorrow Start Here', with a big sculpture made out of air con tubes taking the place of the server racks from reality D.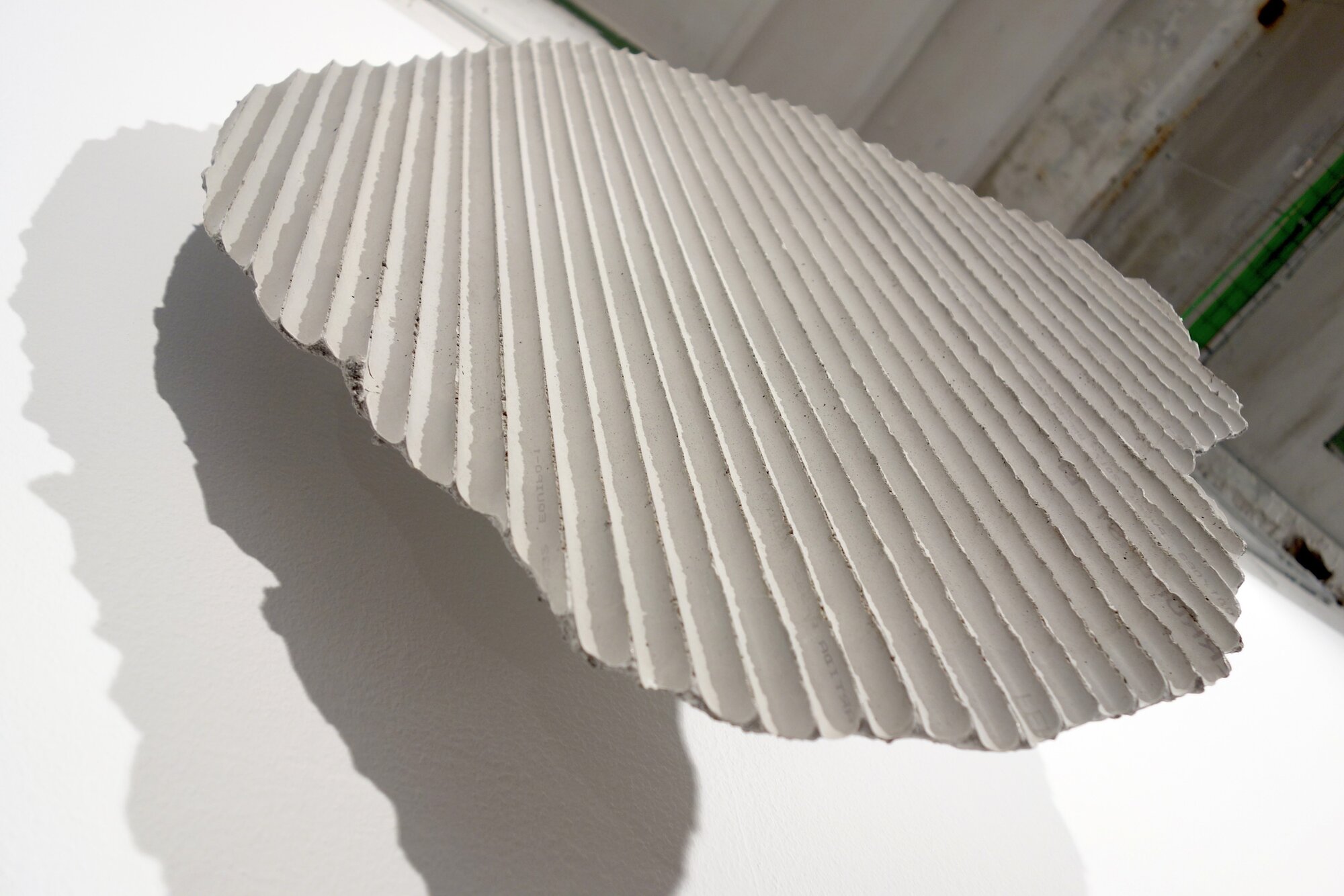 On the one hand, this sculpture is the physical representation of an unsystematic and decentralized network, and on the other, it's a musical instrument that sounds like a trombone or a natural trumpet. This project's launch and its closing event will take the form of a concert performed by multiple musicians improvising and collaborating to play this tubular sculpture, sharing the single column of air that flows through it.
'Tomorrow Starts Here', promises the slogan of CISCO, a multinational network technology company right across the street. Meanwhile, at La Escocesa, other possible futures are rehearsed in which cooperation and horizontal relations are as viable as high-tech centralization.