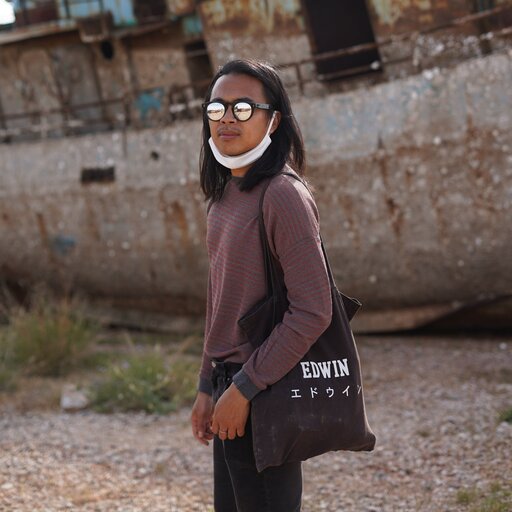 dennis dizon
Dennis Dizon is a research-based artist and writer.
Their practice interrogates the intersections of technology and ecology —inclusive of the social, mental and environmental— applying queer and decolonial practices to their poetics, urgencies and speculative futures.
They have contributed to How To Not Build A Nation (2021-2022) for Nation Narration Narcosis at Hamburger Bahnhof, Museum für Gegenwart (Berlin), Thinking Together with "Under the Rustle of Trees, We Listened to the Hum of Machines" at MaerzMusik 2022 (Berlin), and the Weather Engines Symposium with "Weather Stress Index" at Onassis Stegi (Athens) for The Forest Curriculum. In 2021, Dennis participated in and yet the air was still stirring, a group exhibition at Circulo de Bellas Artes (Madrid) for La Fundación Sandretto Re Rebaudengo's Young Curators Residency Programme.
Grants, fellowships and residencies include the Robert Rauschenberg Foundation (New York, 2019), Furtherfield (London, 2020), Beyond Matter at Tallinna Kunstihoone (Tallinn, 2020), and The School of Infinite Rehearsals IV: Everything Equally Evolved with Onassis AiR (Athens, 2021). Dennis received an honorary mention from Arts at CERN's Collide International Residency Award in support of their ongoing research on climate sensitivity.
Dennis holds a Master of Research degree in Advanced Practices (Curatorial / Knowledge) from Goldsmiths, University of London.