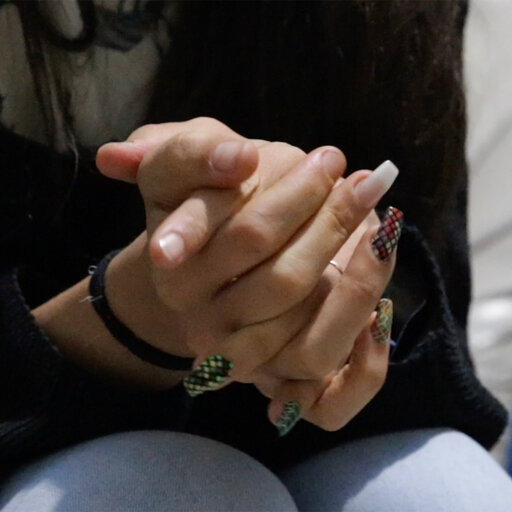 julia gorostidi
Julia Gorostidi (1983) is a French/Swiss artist based in Barcelona. She graduated in Graphic Design from the Ecal (BA, Lausanne, CH, 2005) and in Fine Arts from the Goldsmiths College (MFA, London, UK, 2015).
Working in the fields of video, performance and installation, she develops long and short term projects that look at the role of subjectivity and collective narratives in the construction and representation of the Self. In her work she often creates fictional biog- raphies or auto-biographies that interrogate the existence of an "original Self" and that explore the questions of Identity as being a product of our social structures and rela- tions. Developing both on a digital and physical level, her investigation and production generally use automatic and collaborative creation techniques in order to question and deconstruct the contemporary notions of Authenticity, Autonomy, Identity and Alterity.
In recent years, she has focused her attention on the malleability of collective mem- ory through orality and on the potential of oral tradition as an adaptive practice of so- cial and collective creation, cohesion, and resistance. Thanks to a scholarship from the Barcelona Institute of Culture (Barcelona CREA), she is currently developing a research on the (d)effects of oral communication (misunderstandings, slips, memory lapses, etc.) and on the possibility of using the spoken language as a tool to collective- ly rethink our communities and collective identities.
Since 2015, her work was shown amongst others in: Mécènes du Sud Montpellier – Sète (Montpellier/FR); Flora Ars+Natura, (Bogota/CO), Blueproject Foundation (Barce- lona/ES), Fabra i Coats, Barcelona (Barcelona/ES), Art3, (Valence/FR), Sokol, (Mos- cow/RU); APT Gallery (London/UK). She participated in several artistic projects and residencies in Spain, France, Austria, Belgium, England, Russia and Colombia. She was a long stay resident at Hangar from 2018 till 2020 and was part of the participating artists of «Iterations», a European research and production project on collective and collaborative artistic practices. In 2022, she got a grant from the institute of culture of Barcelona (Barcelona CREA) to develop an investigation called "Memorias Híbridas" (Hybrid memories)