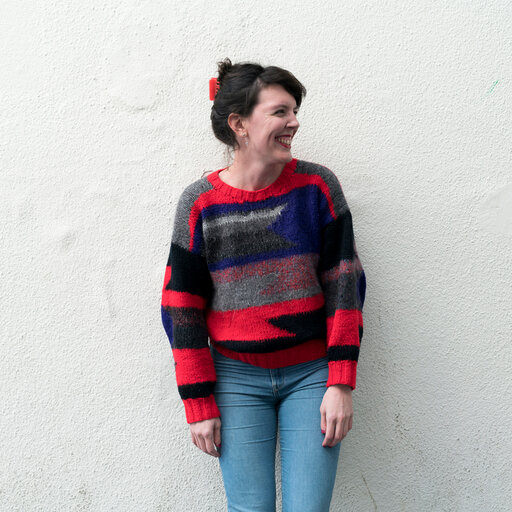 laura arensburg
Laura Arensburg is an artist and mediator.
She understands both practices in a linked way: what interests her is the encounter, what happens between places, in the exchanges. In this sense, her works consist of audiovisual portraits, experiential encounters, performative conferences and experimental visits. During her investigations, she observes the intimate ties that we establish with our environment from a sensory and sensitive perception of everyday life. There she finds alterities that call her attention and encourage her to inquire about the transitions and contradictions of contemporary identities and corporalities: performativities from feminisms and functional diversities, romantic love and marriage as hegemonic institutions, migration in the decolonial era.
She is currently directing her first documentary film "La Partida" with the support of INCAA, MecenazgoBA and FNA. She also develops the "Interdisciplinary Team of bad sight tests" at the Center del Carmen Cultura Contemporània with the support of Idensitat and the Consorci de Museus de la Comunitat Valenciana.
She is a graduate of ENERC, the school of the Argentine Film Institute. In 2018, she completed the MACBA Independent Studies Program (ES).
She has received scholarships and awards from the Generalitat de Catalunya, La Escocesa (ES), Idensitat (ES), Prodanza (AR). And was resident artist at Hangar (ES), La Escocesa (ES), Walden Residences (ES), Center d'Arts Santa Mónica (ES) and CIA Centro (AR).
She has coordinated the City Screen programme of the LOOP Festival 2022. Previously she has worked in the production area of ​​films, television programs, video art and dance works.