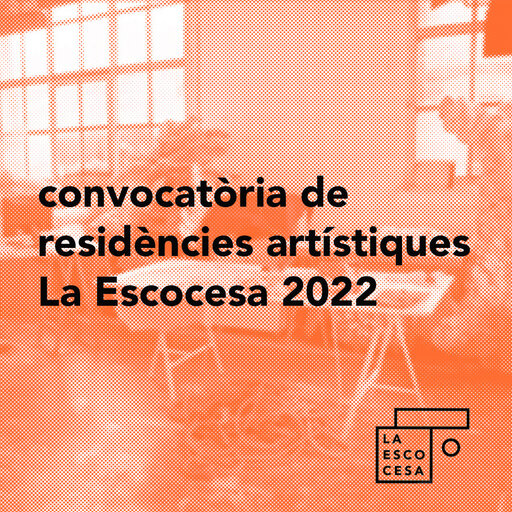 open call for artistic residencies La Escocesa
La Escocesa opens the application period for its call for artist residencies 2022. Workshops are offered for long-term residencies, addressed to artists and researchers who need a workspace to develop their professional practice and who wish to be an active part of La Escocesa's community.
Submissions will be accepted until October 14, 2022 at 11:59 p.m.
modalities of residences
A. Creation residencies
A1. 1-year residencies for new incorporations
January 2023 - December 2023
A2. 2-year residencies for current residents
January 2023 - December 2024
B. Research residences
1-year residencies
January 2023 - December 2023
informative sessions
For more information, we have organized a session dedicated to clarify doubts about the open call on Thursday, October 6, 2022 at 12:00 pm online and the same day at 1:00 pm in person at La Escocesa.
the photo in the image is from the studio of resident artist Helena Vinent.